Aside from having a well-organized home network, structured wiring essentially adds to the value of a home and the overall enhancement of your lifestyle. Whether whole house audio to enjoy your favorite albums in every room or a video surveillance system for keeping an eye on things when you're away from your Indianapolis home is your goal, structured wiring provides the foundation for making a house ready for the many high-tech services offered today. Here are some other digital conveniences that can be added to a home with structured wiring in place:
Set up a high-quality home theater and entertainment center.
Share files, printers, and scanners between all the computers in a house.
Access high-speed Internet from every computer and device at home.
Hook up multiple phone lines and fax machines.
Distribute satellite dish signal or cable to every TV in the house.
Control lighting, HVAC, and security systems from a mobile device with home automation.
Integrate all of your security and surveillance systems for easy access and control.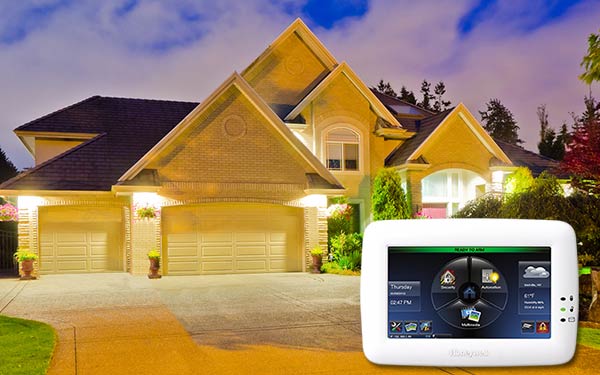 Bring Your Home into the Digital Age
Future-proof your home with structured wiring solutions from Castlewall Security & Video. In today's technology-driven world, having an efficient structured wiring system in a home is necessary to take full advantage of the technology of today and tomorrow. Castlewall Security & Video provides quality home networking solutions to residents of Indianapolis and the surrounding central Indiana counties. Contact us at (317) 218-1007 or (800) 738-0258 to have one of our technicians outfit your home with the infrastructure needed to take advantage of many home enhancements.
The Benefits of Home Structured Wiring
If you're thinking about remodeling your Central Indiana home or even simply installing a new security system, this is a good time to consider upgrading the home's wiring system. With a well-organized structured wiring design, you will be able to make the most of your home's network with an easy-to-access, centralized location for all of the wiring to come into the house. From this location, you can choose which services will be used for each outlet in the house. The advantages of having a structured wiring plan are as follows:
Troubleshooting: Each wire can be easily isolated in order to test for problems or shorts.
Consistent signal quality: Because all of the wires run back to a central panel, each will be connected to the same source thus getting the same signal level.
Configurability: Structured cabling makes it easy to change what the individual wires leading from the central panel are connected to and used for. For example, you could easily switch from satellite to cable.
Request a Quote Today!
Contact Castlewall Security & Video at (317) 218-1007 or (800) 738-0258 to have our team design a unique structured wiring solution for your home in Indianapolis. Check out our resources for details on ensuring your family's safety and well-being.